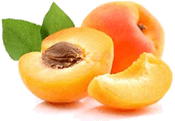 About us
Our diversity as a wealth
BIOGOOD's brand belongs to the TPC company, which is composed of 2 production site : one based in Saint Jean de Braye and one based in Amilly (Centre Region - France)
TPC is a cooperative company, meaning that the employees are shareholders (democratic governance).

TPC is a company which employees workers with light disabilities and provides you with the solution to your obligation to employ disabled workers in consideration for a reduced AGEFIPH contribution.

TPC is also a production site based in Amilly (Loiret department - France) and dedicated to our BIOGOOD brand :

- We make fruit customize recipes

- We work with local producer as much as possible

- Organic manufacturer / Ecocert certification

- HACCP (Hazard Analysis Critical Control Point)

Our equipment is able to maintain the cold-chain, to sort fruit, washing, cooking, conditionning and pasteurising fruit and vegetables.